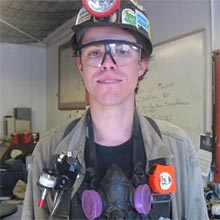 There are many respiratory hazards common to the mining workplace. Some hazards are present based on the commodity being mined and whether the operations are conducted on the surface or underground.
This section provides information on many common mining-related contaminants as well as summary information on the toxicology, general sampling methodology, and regulatory nuances for industrial hygienist and safety professional use in the field. These contaminants were selected based upon their relatively wide-spread prevalence in the mining industry.
10 High Priority Contaminant Fact Sheets
Click to download the fact sheet (PDF) for each contaminant.