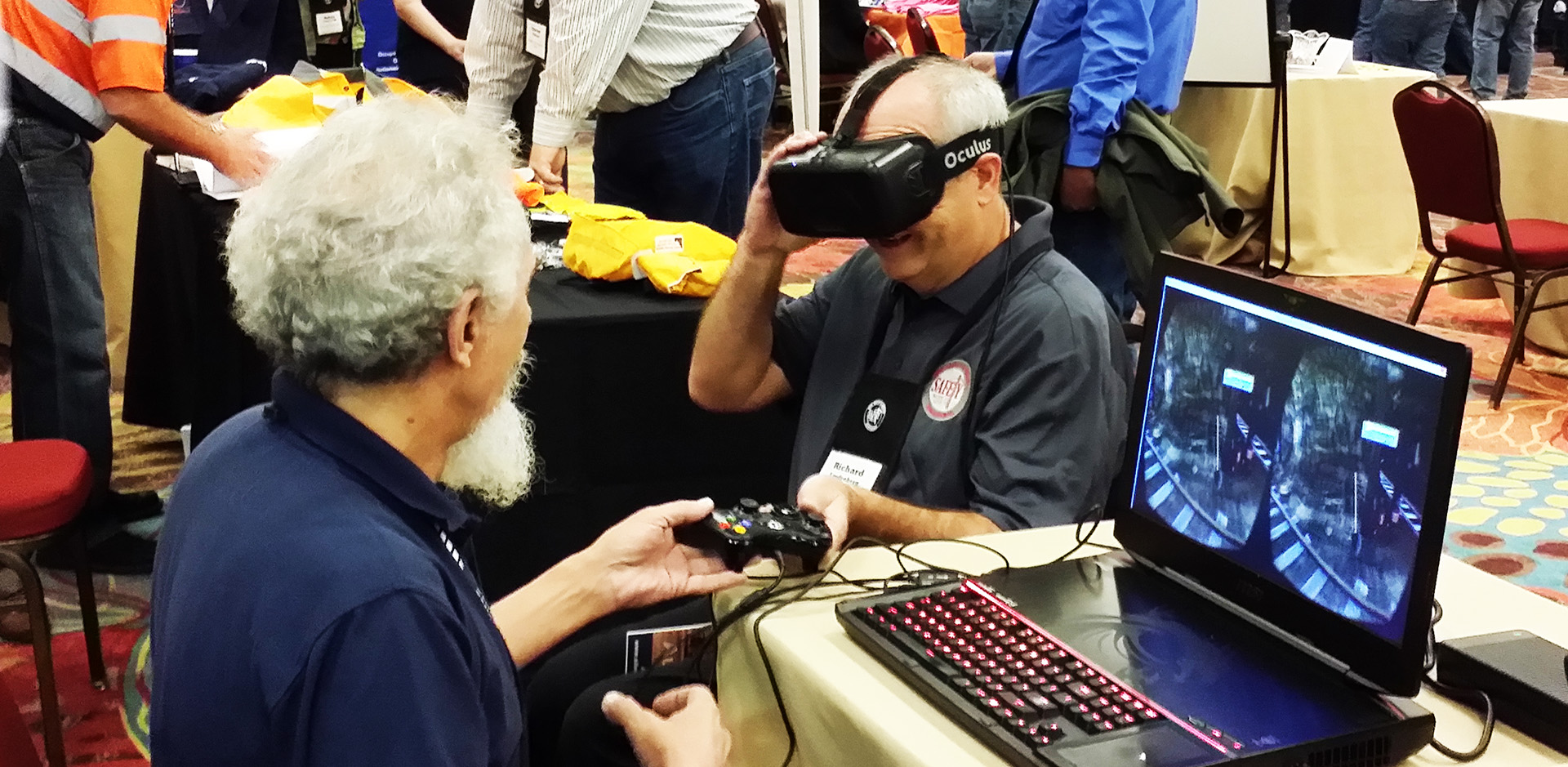 The Western Mining Safety and Health Training Resource Center works closely with industry partners to improve training through advances in instructional technologies. This section details the key components of this initiative, which are the results of a ten year research and development effort:
A New Training Workflow: In partnership with the Lowell Institute for Mineral Resources, we have conducted fundamental research to identify common gaps and deficiencies in mine safety training that may be addressed through better instructional technologies, such as computer-based serious games. A new, evidence-based redesign of the training workflow has been derived and validated.[1][2]

Learn with Harry™ Suite: Using Unreal Engine™ technology, we have developed a suite of sophisticated, computer-based "serious games" that use simulation, gaming, and built-in assessment to enhance training. Learn with Harry uses reality-based scenarios and the "gamer cycle" — a cycle of competitive experimentation and iterative assessment — to measurably improve health and safety outcomes.[3][4]
Our software is provided at no cost to our partners for training and efficacy testing. The Center also offers a train-the-trainer workshop to help instructors and operators integrate and use these tools more effectively. This web portal provides access to over 250 pages of resources on our training software, including datasheets, white papers, trainer manuals, and photo essays. If you are interested in using our software in your training program, please contact us.
---
Further Reading