Building Smarter Safety Systems
In addition to training materials, the Western Mining Safety and Health Training Resource Center also provides software and tools to improve operator tracking, reporting, and risk analysis on the worksite. Working in collaboration with two leading mining schools — the Colorado School of Mines and South Dakota School of Mines and Technology — we are working to create the next generation of intelligent safety management systems, using new user interfaces, machine learning algorithms, and risk mitigation strategies to improve health and safety outcomes on the worksite.
New products include Small Mine Activities Reporting Tool (SMART), a mobile tracking and reporting app, and the Leading Indicators of Injury Spreadsheet, a data product developed using machine learning technologies with operator reporting data. Both products are available for digital download below. Check back soon as we continue to expand our data product offerings!
SMART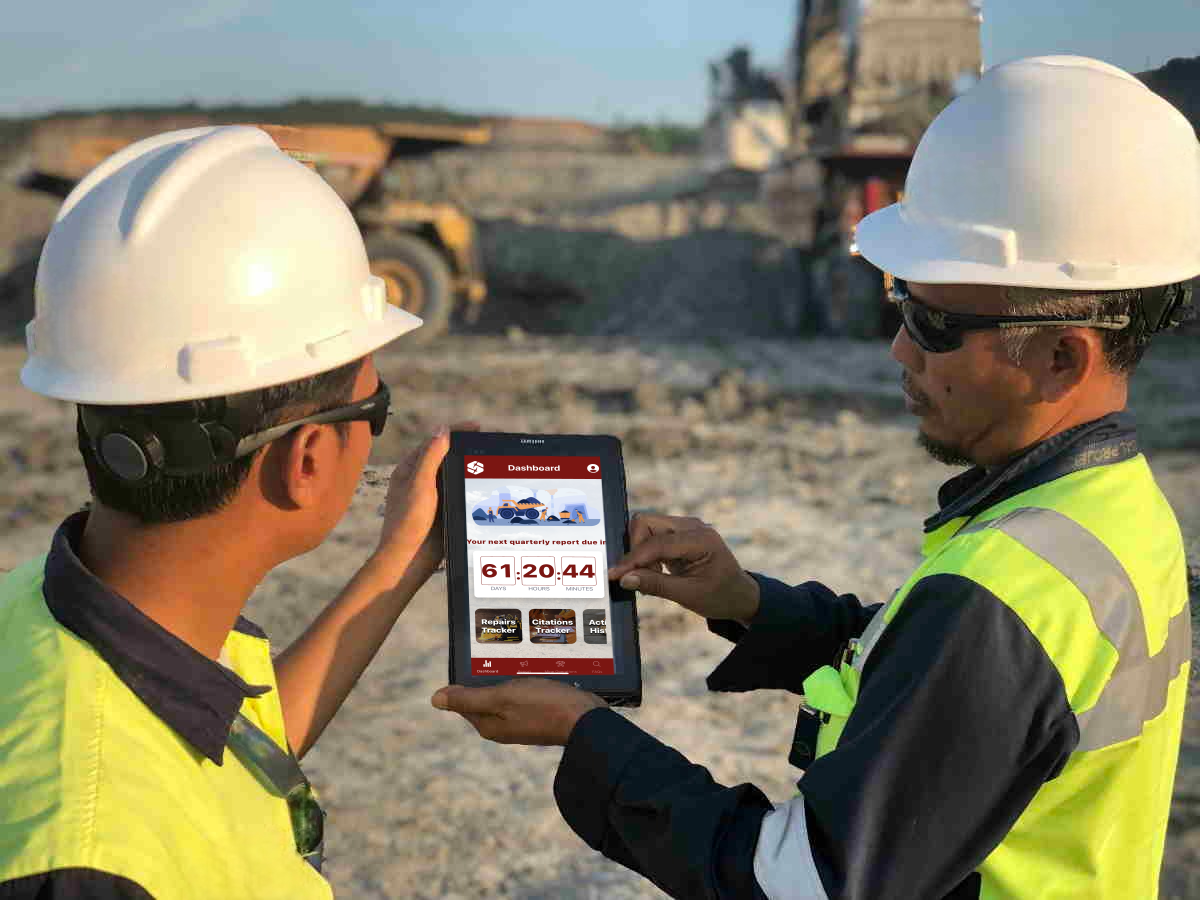 The Small Mine Activities Reporting Tool (SMART) app helps operators track, assess, and improve their health and safety trajectory while maintaining compliance with 30 CFR Parts 46, 48, and 50.
Key features include tracking and reporting of hours worked, improved record-keeping and reporting for maintenance, incidents, and injuries, and compliance reporting for mine openings and closures. Helpful workflows, tutorials, and FAQs are provided to walk users through these processes.
SMART includes several break-out panels:
Repairs Tracker: Logs and tracks repair progress
Citations Tracker: Tracks fines charged to operators
State Regulations: Logs state-specific reporting
Activity History: Tracks all operators interaction
Between April and December 2022, testing was conducted with multiple small and mid-sized operators under Parts 46 and 48. The feedback from this cohort was extremely positive, particularly regarding the app's integrated record-keeping and analytics features. The app is now available in early access form at the links below.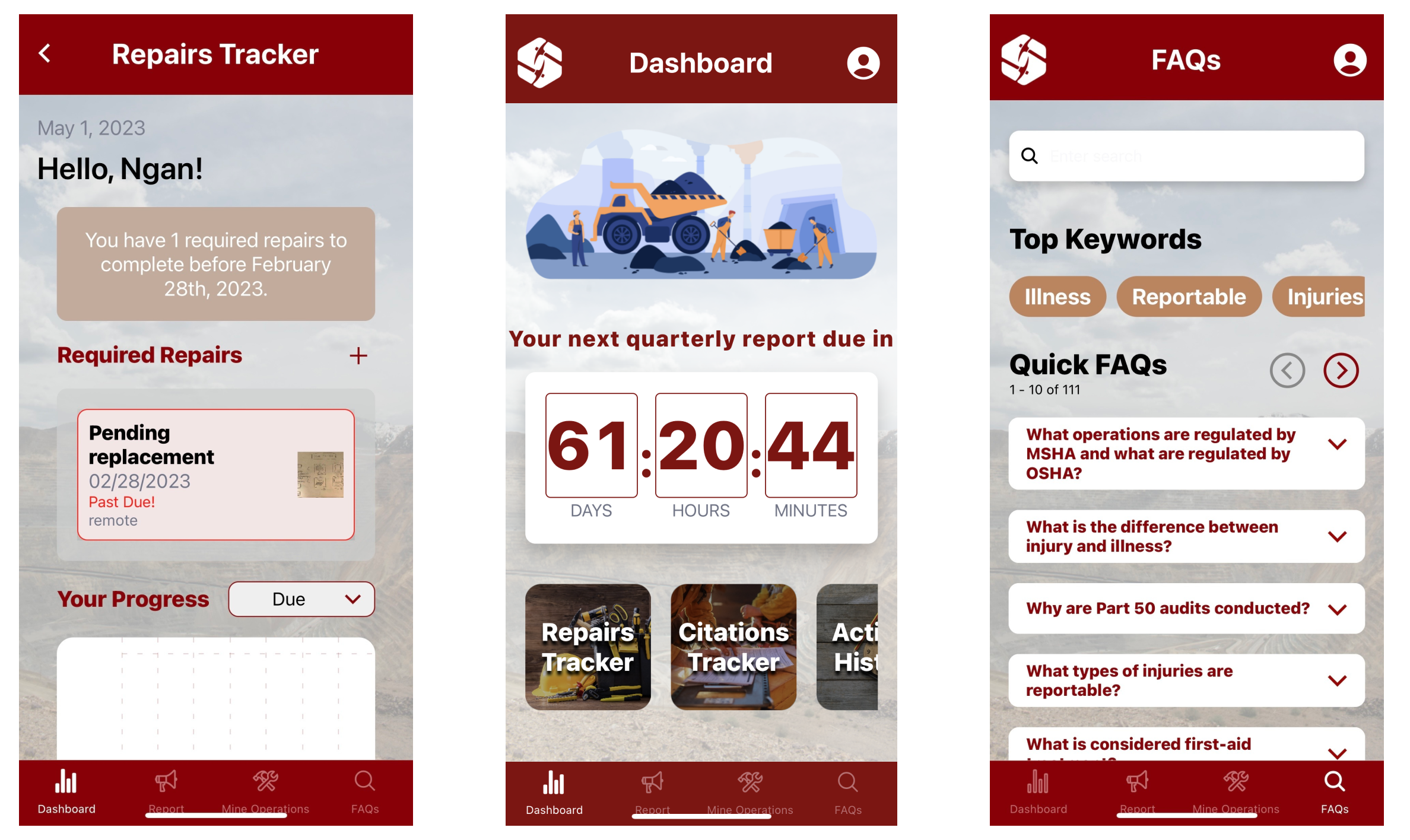 Quick Facts: SMART
Media Type
Mobile App
Primary Authors
Leonard Brown, Justin Felker, Ngan Pham
Training Topics
MSHA Compliance,
Reporting Requirements,
State Regulations
Primary Sectors
All Sectors
Activity Time
Variable: Everyday Use
Requirements
Apple (iPhone X or later) or Android (Version 8 or later)
Train-the-Trainer?
Yes (Recommended)
Customizable?
Yes
Downloads
Apple Store (iOS),
Google Play (Android),
Trainer Manual, 30 pages (Coming Soon)
Leading Indicators of Injury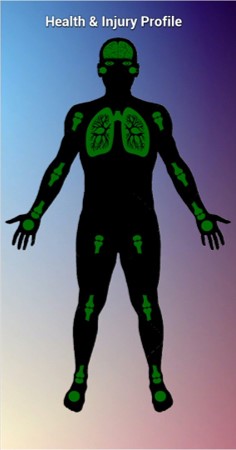 Although steady progress has been made to improve worker safety, companies struggle to identify health risks and avoid conditions giving rise to hazards. To address this challenge, we are looking at leading indicators, which are specific behaviors or conditions that can predict when a hazard may be present. These could be certain worker behaviors, work area states, equipment types, or other conditions to be determined.
In this project, we used machine learning algorithms to analyze safety reports from mine operators. We looked for patterns that could indicate the risk of six types of injuries: Ankle, back, eye, hand, knee, and shoulder. The machine predictions were compared to those of two safety experts and found to be highly accurate in predicting back, eye, and hand injuries. Association Rule Mining was then used to discover leading indicators in operators' incident reports, which were evaluated by four safety experts.
Based on these findings, we were able to provide Association Rules to improve risk analysis and controls hierarchies. These rules are now being used by partners to revise their risk assessment and management plans. A sample of the high utility rules and outcomes included the following:
Morning shifts are associated with more back injuries, suggesting a need to stretch and warm up before starting work.
Finger injuries are more common than other types of hand injuries, and pinch injuries are a big risk.
Eye injuries are often caused by dust, suggesting a need for better training around eye PPE.
We, therefore, are developing mitigation strategies including new training tools for annual refreshers that target many of the contextual situations for injury that are suggested by these rules.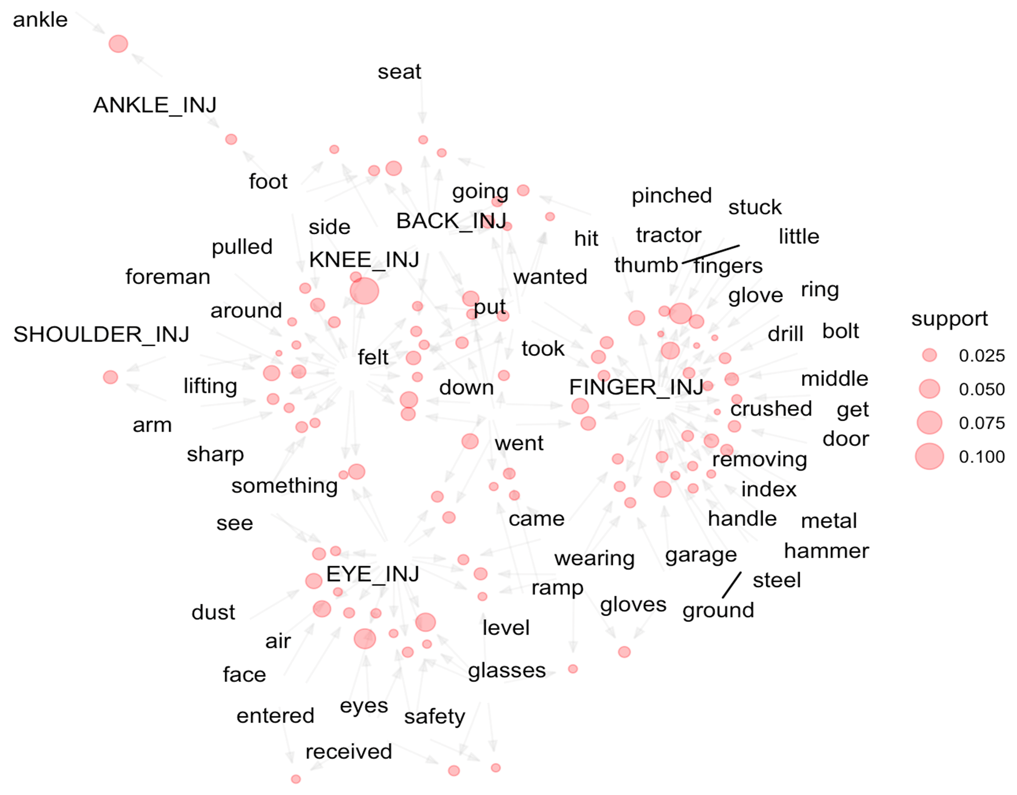 Quick Facts: Leading Indicators of Injury
Media Type
Excel Spreadsheet + Tech Paper
Primary Authors
Aadhithya Dinesh, Yanyan Dong, Leonard Brown, Jeff Burgess, Hong Cui
Audience
Trainers, Supervisors, Risk Managers
Training Topics
Critical Controls,
Injury Mitigation,
Hazard Prevention

Primary Sectors
All Sectors
Activity Time
Variable
Requirements
None
Train-the-Trainer?
Future Work
Customizable?
No
Downloads
Leading Indicators, 11 pages (PDF),
Technical Paper, 18 pages (PDF)