Welcome
The University of Arizona's Western Mining Safety and Health Training Resource Center connects the mining community with mining-relevant information, resources, and instructional methods that increase the capacity and efficacy of safety training for western states miners.
The Western Mining Safety and Health Training Resource Center was established in 2010 by a grant from the National Institute for Occupational Safety and Health (NIOSH). The Center was competitively re-funded in 2014, 2017, and 2020 and is made possible through a collaboration of the Mel and Enid Zuckerman College of Public Health and the Lowell Institute for Mineral Resources.
The Center offers (1) a range of safety and health training courses and workshops both live and online, including MSHA new miner and annual refresher, train-the-trainer programs in instructional design and assessment, and mentor-guided supervisory leadership; (2) a suite of highly engaging active learning resources that include training handbooks, table-top games, and computer-based serious games; and (3) industrial hygiene and occupational health modules, materials, and tutorials. For a brief overview, please see a summary chart of our available training products.
The Center offers mentor-led Learning Laboratories that focus on continuous improvement and evaluation of training outcomes. This program allows industry partners to share knowledge and best practices in health and safety while assessing worker competency. For more information, please see our Learning Laboratories Flyer (PDF).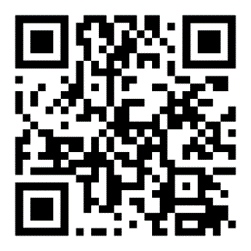 The Center also manages an online forum to share questions, comments, best practices, and materials for health and safety training within the wider mining community. Consider joining our new Mine Safety & Health Discord Server or simply scan this QR code.
---